Studio SHA ist the private Feldenkrais practice of Shannon Sullivan in Berlin Prenzlauer Berg.
Studio SHA offers: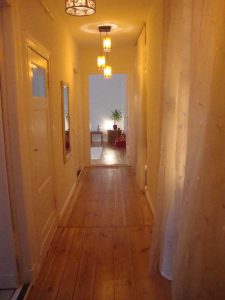 Single Sessions
Single sessions in Functional Integration are by appointment only (no walk-in appointments).
To schedule an appointment, please call me under 0160 994 865 71, or use my contact form.
Courses
Regular Feldenkrais courses take place:
Due to the current situation online classes are possible. Stay healthy! For classes in the studio the latest corona regulations apply. More information about the current regulations will be sent after registration.
More about the online course (in German)
New! – Feldenkrais lessons also via Zoom:
Tuesdays 1pm (course in German)
Tuesday 7pm (course in English)
Wednesdays 6pm (course in German)
Please go to Weekly Courses for more information.
You may join a course any time; just make sure to contact me in advance to make sure there's a place available on the day you prefer. You may take a trial class before signing up for one the courses. Please make sure to register for the trial class, as places are limited.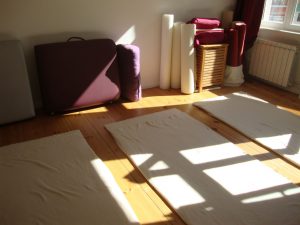 Address:
Studio SHA/ Praxis Shannon Sullivan Schönhauser Allee 73 2. HH, Aufgang D 10437 Berlin Prenzlauer Berg Public transport:
/
Schönhauser Allee
Studio SHA on facebook
Studio SHA is on Facebook – feel free to follow Studio SHA!