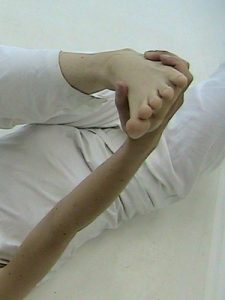 Tuesdays at 7pm – IN ENGLISH:
Awareness Through Movement – The Fundamentals (in English)
A series of five foundational Feldenkrais – Awareness Through Movement lessons that will be taught in English. 
Location: Studio SHA
Time: Tuesdays at 7 – 8:30pm
Dates: November 7 – December 5, 2023
Price: 125,-€, 110,-€ "Early Bird" price, with registration and payment in full by October 1st. 
**Please note – the number of participants in limited; register early to ensure a space! 
———
Awareness Through Movement – weekly live classes in German (participation is possible in person (if space allows) as well as online via Zoom.
Tuesdays at 1pm (in German)
Wednesdays at 7pm (in German)
——————
Awareness Through Movement – audio recordings
It is possible to subscribe to weekly audio recordings of the live sessions. You will be sent a link to a new lesson each week. This option is perfect for those who enjoy the flexibility of being able to do the lesson anytime, anywhere. Please note: an audio subscription is included as an added bonus when you participate in the live session in person or via Zoom (see above).
Audio subscription with contract: 45,-€ per month. It is possible to do a trial month before the contract for the subscription takes effect.
Audio lessons in English – Feldenkrais Fundamentals – package of six foundational lessons for 75,- Euro –
register here
Trial lesson
You're welcome to take a trial lesson before signing up for a course. Please register for the trial lesson, as there is limited availability.
Registration and Terms of Service: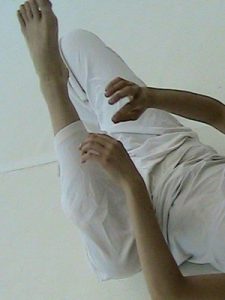 Since the number of participants is strictly limited, please make sure to register for the course well in advance, if possible. Please go to registration to do so.
With particiapting in the weekly courses you agree to the Terms of Service (AGB) of Studio SHA.
Questions?
If you have any questions about the courses or the registration process, please call me: 0160 994 865 71, or use my contact form.
Newsletter
You're also welcome to subscribe to my newsletter in order to be notified about new workshops and courses, held both in English in German.