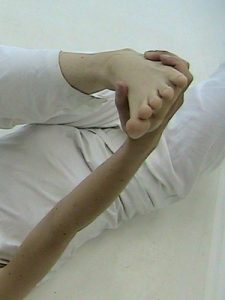 At the moment the following courses in Awareness Through Movement take place at Studio SHA as well as online via ZOOM:
More about the online course (in German)

Tuesdays –  7:15 – 8:15pm (course in German) in person at Aquariana, Tempelhofer Berg 7d, 10965 Berlin
Wednesays –  7 – 8pm (course in German) – Studio SHA and Online via ZOOM
Thursdays –  1pm (course in German) – Studio SHA and Online via ZOOM
Due to the current situation online classes are possible. Stay healthy! For classes in the studio the latest corona regulations apply. More information about the current regulations will be sent after registration.
All courses
are suitable for all levels
can be joined at any time
The number of participants is limited to seven. This ensures maximum of attention for each and every student.
Registration and Terms of Service: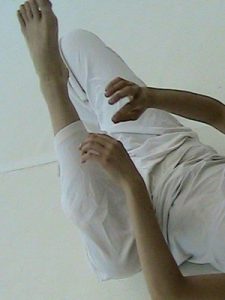 Since the number of participants is strictly limited, please make sure to register for the course well in advance, if possible. Please go to registration to do so.
With particiapting in the weekly courses you agree to the Terms of Service (AGB) of Studio SHA.
Course fee
The course fee is 60 €/ month per course. In case you're unable to attend a lesson once, you're welcome to make up for the missed lesson and join a different course at Studio SHA – within the month you missed your lesson, and given there are free places available.
Trial lesson
You're welcome to take a trial lesson before signing up for a course. Please register for the trial lesson, as there is limited availability.
Questions?
If you have any questions about the courses or the registration process, please call me: 0160 994 865 71, or use my contact form.
More courses/ workshops
At the moment the majority of classes are held in German. English translation is, however, possible. If there are enough requests, a class can be taught in English. If you are interested in Feldenkrais Courses in English, please contact me.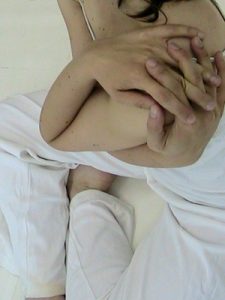 Amongst others, I offer:
Newsletter
You're also welcome to subscribe to my newsletter in order to be notified about new workshops and courses, held both in English in German.