Dissolve old patterns. Learn better ways to sit, stand, breathe, move. Improve coordination and flexibility. Enjoy.
Feldenkrais Group Lessons
"Awareness through Movement" (short: ATM) is the second method Moshé Feldenkrais developed.
"Awareness through Movement" lessons are group lessons, taught through verbal instruction. Many lessons take place with the students lying on a mat on the floor, but there are also lessons in sitting or standing.
Educating Body and Mind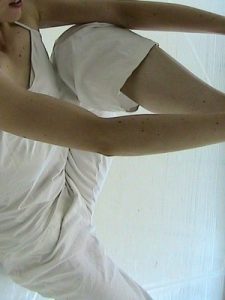 In these lessons both the body and mind are subtly trained. Feldenkrais promotes self-perception and awareness. Your ability to notice differences and use your imagination to discover solutions increases. The students explore different movements, some simple, others complex.
Your attention is brought to details of the movement which you may never have noticed before. You learn how different parts of your body can work together more harmoniously. Sometimes within the course of a lesson, you discover that you're suddenly able to do a certain movement that you'd never been able to do before. You no longer stand in your own way.
Awareness through Movement leads to increased sensitivity and flexibility as well as improved posture and movement efficiency. Your ability to think, sense, move and act improves.
Courses & Workshops: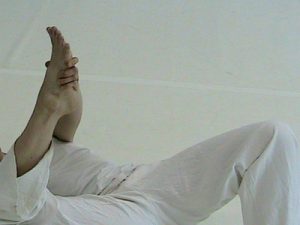 For more information about regular classes in "Awareness through Movement" at Studio SHA, please go to Weekly Courses.
In addition to these weekly courses I also teach workshops addressing the special needs of dancers/ performers, musicians/ singers as well as yoga practitioners.
Currently most of these special interest workshops are held in German. Let me know if you're interested in Feldenkrais workshops for performers, musicians etc. to be held in English, too. – contact me!
Alternatively, feel free to sign up for my newsletter in order to be notified about new workshops and courses, also in English.
Registration & Participation: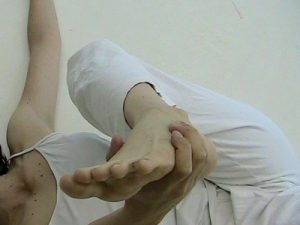 You'll find more information about how to register for the courses and workshops along with the course/ workshop descriptions. There's also an online registration form that you may use.
Please note: The number of participants is strictly limited. Please make sure to register well in advance; places are reserved in the order of registration.
Questions
If you have any questions regarding the workshops and courses, or the method and ATM-lessons in general, please don't hesitate to call me: 0160 994 865 71.
Before the course starts…
You're welcome to browse through my essay on how to apply Feldenkrais principles to every day life, Feldenkrais-Gedanken für den Alltag, beforehand (paper currently available in German only). Or listen to an ATM lesson at home and try it out at your own pace.